Our vision for a sustainable world
Our dedication to quality applies not only to our photo paper products, but also to our actions as a corporation: we strive for sustainable processes and social responsibility. We sponsor and invest in the following fields in accordance with company policy:
Nature and the environment
Innovation and sustainability
Photography, offset plates and membranes
Education and technical training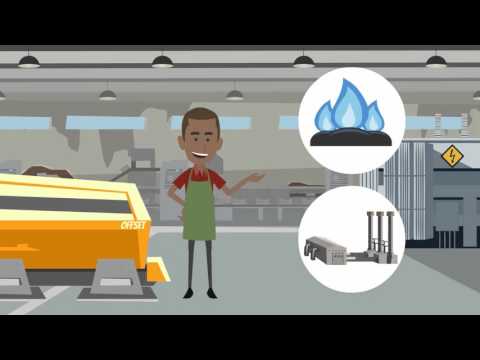 At Fujifilm, we are continuously innovating. In accordance with our basic CSR, we are constantly working to achieve yet more sustainable production. Our production process operates exclusively on wind energy. We also generate our own energy, and have installed a large afterburner and five wind turbines. Fujifilm has recently built a joint water purification plant with neighbouring companies.
Fujifilm has the ISO 14001 certification. Our management is based on "Customer Satisfaction". Accordingly, we aim to provide top-quality products and services which are safe and appealing to customers and provide them with peace of mind. An example: we are continuously working to reduce waste in the packaging of our colour paper.
The diverse technologies involved in photo film are fertile ground for research and development. The Tilburg Research Laboratory combines expertise from many different areas to discover new benefits and solutions – for example, membranes for water purification or gas separation.
We believe that creating new value through our unique and advanced technologies and solving social issues through our business activities presents opportunities for us to grow our business while at the same time contributing to society.
Sharing know-how is an important point of interest. Fujifilm actively involves itself in local communities and with companies in our region. We also play a key role in the region by sponsoring activities such as the Tilburg Ten Miles, Natuurmonumenten and the "Most sustainable class of Brabant" competition.
Compliance with laws and regulations is the minimum form of corporate social responsibility. Fujifilm interprets compliance as the appropriate actions of individuals and companies in accordance with ethical principles and common sense, in addition to the observance of existing laws. We believe that we achieve compliance by flexibly responding to the needs of society with a keen sensitivity.